About The Authors

Dan Wetzel is an award-winning national columnist for Yahoo! Sports, the most read sports site on the web. He has coauthored four books, including New York Times best seller "Resilience: Faith, Focus, Triumph" with Alonzo Mourning. In 2005, he co-wrote "Glory Road," the story of the 1966 Texas Western Miners who were the first team to start five black players in the NCAA title game. The book was a New York Times editor's choice and a Quill Award finalist, and was adapted into a Disney movie of the same name in 2006. He's been featured in the "Best American Sports Writing" anthology four times and has been called "America's Best Sports Writer" by Salon.com. He lives in Michigan with his wife and two daughters.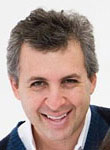 Josh Peter is an award-winning investigative journalist who has earned national attention for his reporting on the Bowl Championship Series. In 2005, he was entered for a Pulitzer Prize for a series on race and high school football in the South, and his work was included in the Pulitzer Prize-winning coverage of Hurricane Katrina when he was a reporter at the New Orleans Times-Picayune. His work has been published in the 2005 edition of the American Society of Newspaper Editors' Best Newspaper Writing, and he has been honored bye the Associate Press Sports Editors more than a half-dozen times. The author of "Fried Twinkies, Buckle Bunnies and Bull Riders," he lives in Los Angeles with his wife and daughter.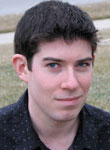 Jeff Passan has been with Yahoo! Sports since 2006, when he joined its staff as one of the youngest sports columnists in the country. Since then, he has been recognized in "The Best American Sports Writing" anthology and earned acclaim as one of the top writers covering baseball. He previously worked for The Kansas City Star, where he won multiple Associated Press Sports Editors awards, and The Fresno Bee, where he covered the corrupt Fresno State basketball team. He lives in Kansas with his wife and son.