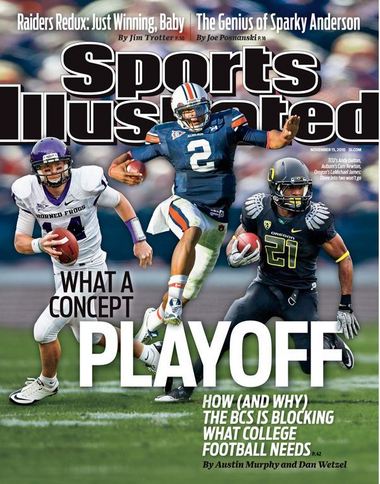 Many thanks to the editors at Sports Illustrated for bringing in Dan to co-author this week's cover story with the great Austin Murphy. And even more gratitude to our editors at Yahoo! Sports for allowing us to help spread the word.
Having the greatest institution in sports journalism so directly take on the BCS is another step in trying to educate fans as to why the system is so slipshod. And that's my favorite takeaway from the cover: the story does answer the why as much as the how, and it's many of the same themes we hit on in Death to the BCS.
The issue went to print tonight and will be on newsstands and in mailboxes midweek. Please enjoy, and, remember, to help get the message out, tell friends and family how much you enjoyed the book and send them here.